Just before the new year, we have dedicated ourselves to some adjustments on Freshjobs. Remote jobs have been given a more prominent, separate place on the Freshjobs website. Since we like transparency, there is a new section called Salary. And finally, we have created a live search and revised and expanded the filter.
Remote as a region
Home office and remote working have entered the language of every company since Corona at the latest. Therefore, it was time to make complete remote jobs separately accessible in the filter in addition to the home office toggle. Now, in addition to the Swiss regions, remote can also be selected as a region.
On the one hand, job seekers can quickly get an overview of which companies offer not only a few home office days, but a completely remote position, and on the other hand, companies that give their employees the freedom to work completely independent of location can stand out from the others.
Salary Range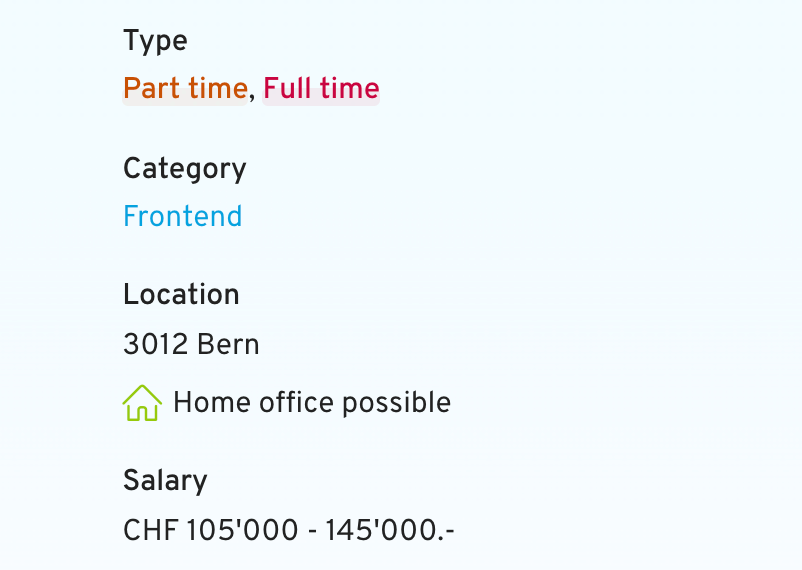 In addition to information such as part-time, full-time and the place of work, companies can now enter the salary range directly in the job advertisement. It increases salary transparency and helps you to orientate yourself in which area you can negotiate.
Live Search
We have revised the filter so that depending on the category, workload and region you select, the matching jobs are automatically filtered and displayed. In addition, it is now easier to find open jobs via the search field.